Why you should reconcile your books
When was the first or last time you wrote down your day's expenditure? Do you even take time to reconcile or balance your bank statement or mobile money mini statement with the records of expenditure you may have penned down in a cash book? From our experiences, hardly do small businesses do that.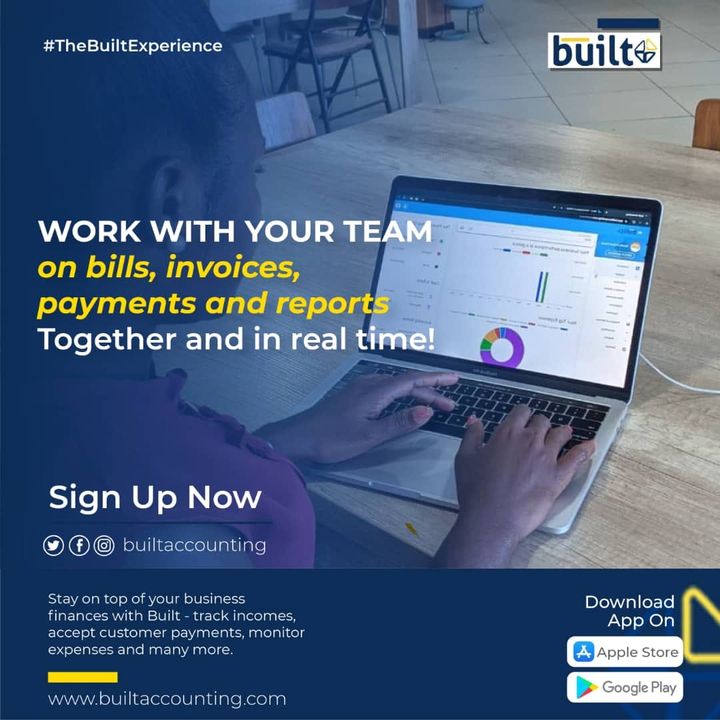 The bank and mobile money statements summarize your activity to show what money went in and out of the accounts. This helps you track finances, identify account mistakes and understand your spending habits on a regular basis.
As your business grows, so should your financial forecasting ability be and so, making a conscious effort to track your money can go a long way in managing that. Here are some reasons why you should reconcile your books with your bank and mobile money statements at least once a month.
Making or losing money
The needs of every individual are very insatiable while the money that comes to the table is mostly insufficient. As a business owner, your revenues will either come in as cash or cheque payments. Some of your debtors may go to the bank to deposit or send a transfer without you knowing immediately and you might also not know the effect bank and mobile money charges are having on your available balance. Take time off to look at the numbers and how they are affecting your business's finances. For example, recently, we identified a wrong debit amounting to about GHS6,000 on a client's bank statement dated two years back which would have been sorted if she had the habit of reconciliation back then.
Financial statement preparation
The financial records of every business are maintained so that final accounts can be prepared. As required, every final account should fairly present the financial position and income and expenditure of the entity, hence, the underlying financial records must be reliable. This means that, all transactions should be recorded accurately. The purpose of reconciliation is to ensure that the underlying records relating to bank and mobile money transactions are reliable. It is not sufficient to provide a statement which reconciles the balance on the bank account in the entity's ledger and the bank statement. Rather, it is important to ensure that the ledger balance is correctly stated, by making any correcting entries in the ledger, so that the corrected ledger balance is reconciled to the bank statement balance. Prepare a reconciliation between the statement balance and the corrected ledger balance as this ensures that the bank balance is correctly reported in the final accounts.
Errors do occur
Errors can be made by the bank although this is usually not frequent and also, by the data entry person in your accounts office. This could be an incorrect amount of a cheque or deposit recorded in the wrong account. Also, either you or the mobile money vendor can wrongly deposit your money into another person's account. All these errors or omissions by the bank or mobile money outlets can lead to a difference between the balance as per bank statement and the balance as per cash book. These discrepancies would cause the balance shown in the bank or mobile money statement to be higher or lower than the cash book balance depending on the nature of the error or the omission. The difference needs to be rectified to show a reliable cash and bank balances.
Inside Built
Built is a fintech company that provides bookkeeping/accounting services to small businesses by connecting them to live bookkeepers and awesome accounting applications. We are excited to share that we will be opening up our associate marketplace for this year soon. Watch this space 🙂
Client Showcase
A cherished client, Nelplast Ghana Limited, was awarded the GUBA Innovation & Technology Award last week. Nelplast uses recycled plastic to make cheaper roads and building blocks. Built provided financial projections, year end accounts preparation as well as financial advisory services to Nelplast as part of its preparation towards applying for the Government of Ghana 1 District, 1 Factory project, which the company won.
Click to read the Nelplast story on Quartz